About Us
Principled Investors,
Committed Partners
Our Focus
Expansion capital and strategic guidance to companies at the growth inflection point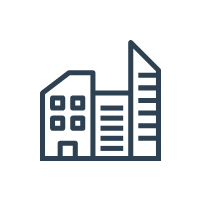 B2B Software and Services Companies
We partner with rapidly growing B2B software and services companies that address the mission-critical needs of their clients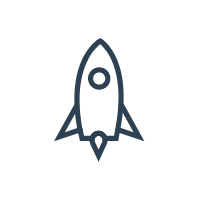 Bootstrap, Capital-Efficient Entrepreneurs
We support bootstrap companies that have outgrown early stage VC but don't want the dilution from later stage private equity; we have a deep understanding of the unique challenges faced at this stage of their lifecycle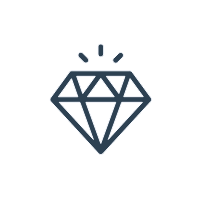 Opportunities to Add Value
We invest in sectors where we have extensive domain expertise and a large network of valuable industry contacts; we serve as proactive members of our portfolio companies' Boards and business development functions
"Speaking with other CEOs, I most often hear of investors who push them to just grow indiscriminately. Instead, Argentum has jumped in and pulled with us, acting as an experienced extension of our team as we've navigated growth, market expansion, and acquisitions. Partnering with Argentum has been one of our smartest growth decisions – while we of course deeply value the investment they have made, their most valuable contributions have been their partnership, support and guidance,"
Jennifer Silverberg, Founder and CEO
SmartCommerce
"Argentum has been a trusted, essential, and supportive partner that has contributed immensely to Fleetworthy's growth and success. Since becoming our company's first outside investor, they have actively and continuously added value by originating all of our add-on acquisitions, providing strategic guidance, and sourcing numerous customer and partnership opportunities. Argentum has served as a true extension of our team, playing a key role in helping us scale, accelerate our momentum, and build an industry leader."
Michael Precia, CEO and President
Fleetworthy Solutions
"As a profitable bootstrapped business, we did not need external funding, but Argentum promised to bring more than just capital. As a true partner, their contributions far exceeded their commitment and what we expected from minority stakeholders. Argentum was instrumental in helping us accelerate growth, create significant value and achieve a very successful exit.
Rick Heine, Founder and CEO
Flightdocs
"Over the last five years, Argentum has been instrumental in assisting and supporting our team's transition from a small, emerging player, to an innovative global industry leader. Argentum understood our business, embraced our vision for the company, and helped us achieve a very successful outcome. We are grateful to have had the Argentum team as our partners as we navigated many unique challenges and opportunities during our growth and evolution."
Olivia Skuza & Heath Wells, Co-CEOs
NuORDER
"Argentum was an important contributor to our success.  They supported us through our early challenges,  led our acquisition efforts to build an industry leading company and helped us achieve a successful exit.  The provided us with a lot more than just capital."
David Broome, CEO
TransForce
"As our first institutional investor, Argentum represented an ideal firm to help us scale from our bootstrapped origins. They provided sound advice, acted like a true partner and supported us every step of the way through our successful exit. The nearly two years they spent trying to convince us to take outside capital was well worth it."
Alan Rich, Former CEO
ChromeRiver
Why Argentum?
While many fund managers have changed their business model by increasing their check and deal sizes or expanding their target sectors, we have stayed true to our focus of working with outstanding, bootstrap entrepreneurs building leading B2B software and services firms at the smaller-end of the middle market. As a testament to our record of excellence, the U.S. Small Business Administration recognized Argentum as its Small Business Investment Company of the Year for 2016. Argentum has been named by Inc. Magazine as one of the Top Founder-Friendly investors in the U.S. for three consecutive years.