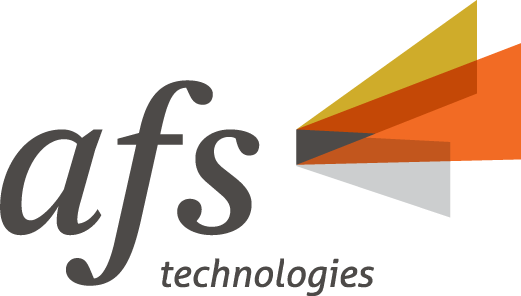 Advanced Foodsystems Strengthens Management Team with Addition of Former PeopleSoft Senior Executive
PHOENIX – February 4, 2005 – Advanced Foodsystems ("AFS"), a leading provider of ERP and Warehouse Management Solutions to the food industry, today announced the addition of Eric Miles to the company's executive leadership as President. Miles brings a wealth of software industry sales, marketing and senior executive level management experience to AFS and will work with Chief Executive Officer Kurien Jacob to drive the company's continued growth.
"With the investment in new product development and enhancements to existing products, AFS is now poised for rapid growth. Eric will focus primarily on the customer-facing side of our business; building our sales team, refining our strategic alliances, and driving the company's strategy in marketing and product positioning," said Kurien Jacob, AFS CEO.
Mr. Miles has spent 22 years in the high tech industry; including two successful CEO roles at early stage companies. He was also EVP at FrontRange Solutions (formerly Goldmine Software), managing a global field team of over 400 people. Prior to FrontRange, Miles was SVP of global alliances at PeopleSoft. Miles joined PeopleSoft as part of the merger with Vantive – an industry-leading provider of CRM solutions. At Vantive, he served as Chief Marketing Officer. Miles also was Vice President at Compaq Computers; responsible for solutions marketing. Miles holds an MBA in finance from Xavier University and graduated with honors from Purdue University.
"I am very excited to be joining a company with great momentum and such a bright future," said Miles. "Having been involved as a Director for the past year, I have seen first hand how the investments in product development, sales and marketing have translated into increased sales and customer satisfaction, Miles added.
About Advanced Foodsystems
Advanced Foodsystems is a leading provider of fully integrated software solutions to the food processing and distribution industries. Solutions include ERP, warehouse management, customer relationship management, supply chain management, eBusiness/eCommerce, business intelligence, production and managed services. For more information, please contact AFS via email at info@afsi.com by phone at (602) 522-8282 or visit us on the web at www.afsi.com.
Media Contact:
Advanced Foodsystems
Mark Skoog
(602) 443-4241
mskoog@afsi.com