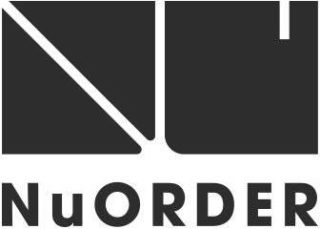 Saks Fifth Avenue to Exclusively Partner with NuORDER to Reimagine its Buying and Merchandising Approach
NuORDER, the premier B2B eCommerce and retail assortment platform, is partnering with luxury retailer, Saks Fifth Avenue, to streamline its buying process and merchandising approach, enabling an enhanced luxury shopping experience for customers across all channels.
"Saks Fifth Avenue is known for delivering an effortless and individualized customer experience. As part of this, we strive to offer an assortment that is new, unexpected and exclusive," said Tracy Margolies, Chief Merchant, Saks Fifth Avenue. "To maintain our leadership in luxury retail, we have been evolving our merchandise strategy to continually deliver the best edit for our customers, when and where they want it. While these efforts have been underway for some time, the current environment has given us the opportunity to accelerate our plans. Our adoption of NuORDER's data-driven platform is an important step in our strategy, enabling us to better collaborate with our vendor partners, drive inventory efficiency and ensure merchandise effectiveness across all touchpoints."
Known for placing fashion at the forefront, Saks will leverage NuORDER's leading technology to digitally curate and deliver a fresh merchandise assortment across the apparel, footwear and accessory verticals. Through the system's ability to present the full seasonal market buy in a visually compelling and easy-to-use presentation, this technology will allow the Saks buying team to more efficiently identify merchandising opportunities aligned with seasonal trends and customer expectations.
Saks plans to utilize NuORDER's technology across its buying, planning, digital and marketing functions enabling it to apply a more data-driven approach in decision making, forecasting and performance analytics. In addition, Saks vendors will have access to a more streamlined and integrated selling experience through the use of centralized, digital linesheets and catalogs, as well as the ability to collaborate in real-time.
"NuORDER's progressive technology is transforming the retail industry by helping retailers and brands collaborate and assort in a data-driven fashion. Now more than ever, the industry needs to evolve how it's doing business and Saks is at the forefront of driving innovative change at a time the industry needs it the most. By adopting technology to visualize the product assortment right down to the store level, it will help push Saks and their vendor partners forward," said Olivia Skuza, Co-Founder & Co-CEO, NuORDER.
ABOUT NuORDER (@nuorder) | NuORDER is the leading wholesale eCommerce platform. Brands use NuORDER to deliver a seamless, more collaborative wholesale process, where buyers can browse products, plan assortments and make smarter buys in real-time. The NuORDER platform was engineered with flexibility and scale in mind processing over $35B in GMV. It empowers businesses of all sizes with enterprise-level technology. Headquartered in Los Angeles, California with offices globally; NuORDER connects more than 2,000 premium brands and 500,000 retailers, helping them grow and win together. For more information, visit: https://partnerships.nuorder.com/saks. For further enquiries please email: saks@nuorder.com
ABOUT SAKS FIFTH AVENUE (@saks) | As a leading shopping destination for the all-channel luxury experience, Saks Fifth Avenue is renowned for its coveted edit of American and international designer collections as well as its storied history of creating breakthrough, experiential environments. Its exemplary client service has made Saks a global authority in the category, a focus since the brand's inception in 1924. As part of the HBC brand portfolio, Saks operates in 43 cities across the globe, its online experience―saks.com, and its mobile experience―Saks App.