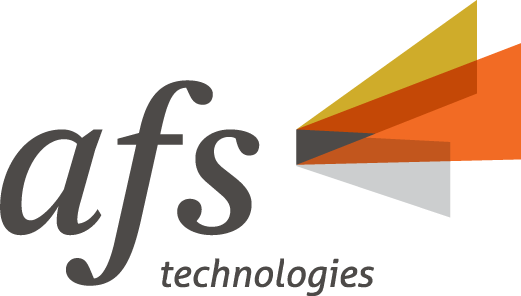 Advanced Foodsystems Expands Board of Directors to Assist Company Growth
PHOENIX – August 10, 2004 – Advanced Foodsystems ("AFS"), the leading provider of ERP and Warehouse Management Solutions to the food industry, today announced that Art Roldan, Eric Miles, Scott Flamm, and Kurien Jacob have joined existing members Walter Barandiaran and Leo Dembinski as company directors.
"We are extremely pleased to announce these appointments," said Walter Barandiaran, AFS Chairman. "Together, Art, Eric, Scott and Kurien bring to AFS's board an extraordinary breadth of experience that will be invaluable in promoting the interests of the Company, its owners and its customers. As outside directors with longstanding experience overseeing the operations of technology companies, they are ideally suited to assist management in identifying opportunities and implementing programs that will ensure AFS's continued success."
Art Roldan is a seasoned entrepreneur with more than 20 years of experience in the software industry. He is the President and CEO of SecurePipe, Inc., a leader in delivering 24×7 managed network security services to distributed enterprises. Most recently, Roldan was the president and CEO of Novarra, a wireless software company. Prior to joining Novarra, Art was president and CEO of The Premisys Corp., a leading sales engineering automation software company. Under his leadership, the company's revenue doubled in the year prior to its acquisition by J. D. Edwards. Art's business background includes executive experience with sales, marketing, business development, operational and management responsibilities with considerable experience managing and growing start-up companies. He successfully co-founded a number of technology enterprises that are now part of public companies such as Computer Associates, Mortice Kern Systems and Whittman-Hart. Roldan is a board member of the Chicago Software Association. He holds a BS in business administration from DePaul University.
Eric Miles has spent 22 years in the high tech industry. Before joining Workforce Commerce, Miles was Chief Executive Officer at NeoCore – a company that built and sold a native XML database. He was also Executive Vice President of field operations at FrontRange Solutions (formerly Goldmine Software), managing a global team of over 400 people. Prior to FrontRange, Miles was Senior Vice President of global alliances at PeopleSoft. Miles joined PeopleSoft as part of the merger with Vantive – an industry-leading provider of CRM solutions. At Vantive, he served as Chief Marketing Officer. Miles also was Vice President at Compaq Computers; responsible for solutions marketing. He has held sales management positions at Tandem Computers and Unisys. Miles holds an MBA in finance from Xavier University, graduated with honors from Purdue University, and attended executive programs at both the Harvard Business School and the London Business School.
Scott Flamm has over 15 years experience in investing, financial and operating roles with a venture capital firm, a private equity investment firm, operating companies, and an investment bank. He is the President and General Partner of LibertyView Equity Partners SBIC, L.P. Prior to forming LibertyView Equity Partners SBIC, L.P., he served as Senior Managing Director of Trilon Dominion Partners. Before that Mr. Flamm was Executive Vice President of Charterhouse Environmental Capital Group. Prior to Charterhouse, Mr. Flamm was Executive Vice President of Catalyst Energy Corporation, a $1 billion New York stock exchange company. He began his career as an Associate in investment banking for Lehman Brothers and later became Vice President of Corporate Development for Continental Health Affiliates, a health services company and CFO of Hearx Ltd before joining Catalyst. Hearx Ltd. was a start up company Mr. Flamm helped take public. Mr. Flamm is a graduate of the State University of New York at Albany (B.S. Mathematics in 1976), Yale University's School of Medicine-Department of Epidemiology and Public Health (M.P.H. in 1978) and the University of Pennsylvania, Wharton Graduate Division (MBA Finance in 1984).
Current AFS President and Chief Executive Officer, Kurien Jacob, is an experienced, successful leader and executive having held senior management positions at five different companies in the transportation, manufacturing, consumer electronics, automotive accessories and software industries spanning over 20 years. He possesses strong operational expertise in turnaround management and in running venture backed start-ups. As President and CEO of the consumer electronics company ADS Technologies, Kurien took the company from start-up to over $35 million in revenue through internal growth and acquisition. Prior to that Kurien was President and COO of CAST North American Limited, a $300 million multi-mode transportation company where he had sales, operations and finance responsibility. Prior to moving into general management, Jacob held a series of accounting and financial management positions in the U.K. and Canada. He holds a B. Com. From the University of Madras, India, is a Fellow of the Institute of Chartered Accountants, England and Wales, and holds an Advanced Management Certificate from the Sloan School of MIT.
About Advanced Foodsystems
Advanced Foodsystems is the leading provider of fully integrated ERP software solutions to the food processing and distribution industries. The company's many customers include meat, fish, seafood, and poultry processors and distributors, foodservice distributors, broadline grocery distributors, convenience store distributors, refrigerated and frozen food distributors and produce distributors. Solutions available include ERP, warehouse management, customer relationship management, supply chain management, eBusiness/eCommerce, business intelligence, production and managed services. AFS is the only solutions provider serving the food industry to offer a feature rich, second generation, Windows-based software application that is platform and operating system independent offering a choice of relational databases. For more information, contact AFS via email at info@afsi.com by phone at (602) 522-8282 or visit us on the web at www.afsi.com.