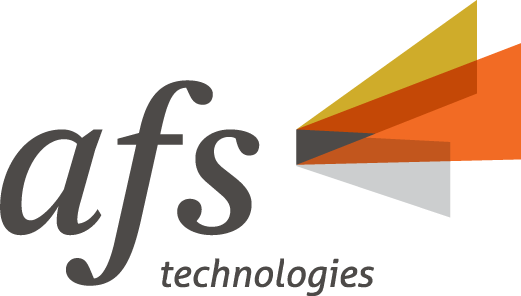 AFS in Goldman Sachs Led Recapitalization
Private Equity Firms Continue to See Software Companies as Strong Investments
Boston, MA, September 7, 2011 – Harris Williams & Co., premier middle market investment bank, announces that AFS Technologies, Inc. (AFS), a portfolio company of Argentum Capital Partners II, L.P. (Argentum), Garvin Hill Capital Fund LLC (Garvin), Ticonderoga SBIC, L.P., and other institutional shareholders, has completed an equity financing led by Goldman Sachs & Co. AFS is the leading provider of enterprise software solutions for the food and beverage market. Kurien Jacob, Chief Executive Officer, and the senior management team will continue to lead the company following the investment by Goldman Sachs & Co. Harris Williams & Co. acted as the exclusive advisor to AFS. The transaction was led by Jeff Bistrong, Derek Swaim, Sam Hendler and Matt Volinsky.
"AFS has established itself as the leading provider of fully integrated enterprise software solutions to the food and beverage industry and is well-positioned for future growth," said Jeff Bistrong, head of Harris Williams & Co.'s Technology, Telecom, & Digital Media (TTDM) Group. "AFS has found an excellent partner in Goldman Sachs to help management continue to grow the business and execute on acquisition opportunities."
AFS is the leading provider of business enterprise and on demand software solutions serving over 1,200 customers across the Americas. AFS Supply Chain Solutions and AFS Food & Beverage Solutions are designed to reduce costs, improve efficiency, and increase sales. AFS Financial Solutions address the complex issues related to revenue recognition as part of a comprehensive ERP system including GL, AR and AP. With a focus on modular design and utilizing a service-oriented architecture (SOA) built with Microsoft .NET framework technology, AFS- solutions allow manufacturers, sales agencies, distributors and complex software companies the flexibility to upgrade specific elements of the software without affecting the rest of the system. To match the needs of AFS- diverse customer base, products are available on both a license and true SaaS model basis.
Argentum is a New York based private equity firm that provides expansion capital to rapidly growing companies at the lower end of the middle market. Argentum invests in businesses that can be scaled into larger enterprises through organic growth and strategic acquisitions; and has a successful track record of building industry leading companies in partnership with outstanding management teams. Since 1990, Argentum has invested in over 70 companies and supported over 125 acquisitions made by these companies in the areas of business services, clean tech, healthcare and technology-enabled services.
Garvin Hill (formerly the private equity arm of CIBC World Markets) is a principal investment firm that invests in later stage software and internet companies. The firm is based in Wellesley, MA.
Ticonderoga Capital Inc. is a venture capital and private equity firm specializing in growth capital and later stage investments in healthcare software and services, software, and tech-enabled business services companies. Tyler Wick led Ticonderoga Capital Inc.'s investment in AFS. The firm was founded in 1997 and is based in Waltham, MA with an additional office in Menlo Park, CA.
Harris Williams & Co. (www.harriswilliams.com), a member of The PNC Financial Services Group, Inc. (NYSE:PNC), is the premier middle market advisor with a two-decade legacy of M&A advisory excellence serving clients worldwide. The firm is focused exclusively on the middle market, providing sell side and acquisition advisory, restructuring advisory, board advisory, private placements and capital markets advisory services.
The firm's TTDM team focuses on software, IT services, communications and digital media. For more information on Harris Williams & Co.'s efforts in TTDM, contact Jeff Bistrong at +1 (617) 654-2102, Thierry Monjauze at +44 207 518 8900 or Michael Wilkins at +1 (415) 288-4260.
Investment banking services are provided by Harris Williams LLC, a registered broker-dealer and member of FINRA and SIPC, and Harris Williams & Co. Ltd, an Appointed Representative of Sturgeon Ventures LLP, which is authorized and regulated by the Financial Services Authority. Harris Williams & Co. is a trade name under which Harris Williams LLC and Harris Williams & Co. Ltd conduct business in the U.S. and Europe, respectively.
For general release inquiries, please contact Kimberly Baker, marketing director, at +1 (804) 648-0072.