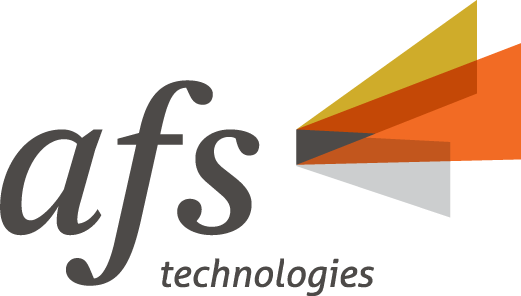 AFS Technologies, Inc. Acquires Assets of Softrax Corporation
PHOENIX & CANTON, Mass. – (BUSINESS WIRE) – AFS Technologies, Inc. (AFS), a leading provider of enterprise software solutions, announced today that it has acquired certain assets of Softrax Corporation ("Softrax"), based in Canton, MA. Softrax's assets, which will be managed by AFS Financial Solutions, Inc, a wholly-owned subsidiary of AFS, were acquired for cash, and funded by AFS's own cash balances.
Softrax is the leading provider of revenue management and billing solutions to over 200 customers in a variety of industry sectors, including software, SaaS, information providers, internet, research, eLearning, BPO's, and other high technology sectors. Customers manage billions of dollars with Softrax billing and revenue management solutions.
The Softrax acquisition is the first phase of a planned expansion by AFS to broaden its powerful and scalable enterprise technology platform and SaaS applications into other industry sectors. Currently, over 1,000 customers in the food, beverage, logistics, and supply chain sectors utilize AFS's enterprise software solutions.
Over the years, AFS has made a substantial investment in R&D, and has acquired core competencies in ERP, Financial Management, BI, Databases, WMS, OMS, Logistics, and Supply Chain. AFS enterprise solutions were built in a modular fashion, utilizing service oriented architecture (SOA) with re-usable components, and the Microsoft .NET platform. AFS's flexible and agile technology platform allows for the quick and easy integration of various AFS application modules with other legacy technologies and platforms.
AFS's Financial Statements and Business Intelligence solutions will be integrated with Softrax's Billing and Revenue Management solutions to provide improved value to existing Softrax customers. Currently, AFS maintains a large software development and technical support facility in Bangalore, India, and should be able to complete these integration objectives rapidly.
"For the past eleven years, Softrax has been focused on developing industry leading billing and revenue management solutions for the demanding needs of software and other high technology customers," said Softrax Vice President Jay Waldron. "AFS's technology platform and modular solutions will enable us to offer an improved and broader range of integrated solutions to these markets," added Mr. Waldron.
AFS will also support and manage and expand www.RevenueRecognition.com, continuing its commitment to educate finance and accounting professionals on revenue management and related issues.
"We understand that Softrax solutions provide mission-critical billing and revenue management capabilities to hundreds of innovative, high growth enterprises from start-ups to global enterprises," said Kurien Jacob, CEO of AFS. "We are committed and are looking forward to providing advanced solutions and superior technical support to Softrax's esteemed customers," Mr. Jacob added.
"We are excited that AFS is executing on its planned expansion into a new industry sector, financial management. AFS's newly created "AFS Financial Solutions' division will be effective at managing the Softrax assets as well as the rapid integration of the Financial and BI modules with Softrax solutions," said Walter Barandiaran, Chairman of AFS and a Managing Partner of The Argentum Group. 'The acquisition of Softrax should accelerate the growth of AFS, and we are looking forward to evaluating other opportunities that might fit the AFS Financial Solutions growth and product strategy," added Mr. Barandiaran.
AFS is a profitable, rapidly growing, privately-owned enterprise software company, and is financially supported by Wells Fargo Foothill, part of Wells Fargo & Company (NYSE: "WFC"), CIBC Capital Partners, The Argentum Group, Ticonderoga Capital Partners, and Merion Investment Partners.
Madison Park Group assisted AFS with the acquisition.
About AFS Technologies, Inc. AFS Technologies Inc. is the leading provider of business enterprise and on-demand software solutions to customers across the food and beverage channel. The company serves over 1000 customers across North America and the Caribbean with solutions designed to reduce costs, increase efficiency, increase sales and margins, streamline internal processes and assist in regulatory compliances. AFS offers the industry's only complete end-to-end software suite utilizing service oriented architecture (SOA) and the Microsoft .NET framework. This unique modularly designed system offers solutions for Distribution, Sales & Marketing, Financials, Processing, Warehouse Management, Transportation, and Database Services, featuring the industry's largest database of product information and recipes, the PROFILE'¢ Database. For additional information, please visit www.afsi.com or call 877.821.3007.
About Softrax Corporation Softrax Corporation is a leading provider of enterprise revenue management and billing software solutions that fundamentally change the way companies manage, analyze, report, and forecast their revenue. Softrax solutions automate the entire revenue cycle, from revenue recognition, reporting and forecasting, through complex billing and contract renewals. Hundreds of corporations benefit from using Softrax to optimize their revenue, reduce operating expenses, comply with revenue recognition regulations and Sarbanes-Oxley requirements, and gain unprecedented visibility into their business performance. For additional information, please visit www.softrax.com or call 781-830-9200.
About Madison Park Group Madison Park Group (MPG) is an investment banking firm focused on advising technology and business services companies on pursuing M&A and private equity transactions. For additional information, visit www.madisonparkgrp.com or call 212-292-4407.
Contacts:
AFS Technologies
Kurien Jacob, 602-0522-8282
kurienj@afsi.com
or
Softrax Corporation
Jay Waldron, 781-830-9200
jwaldron@softrax.com