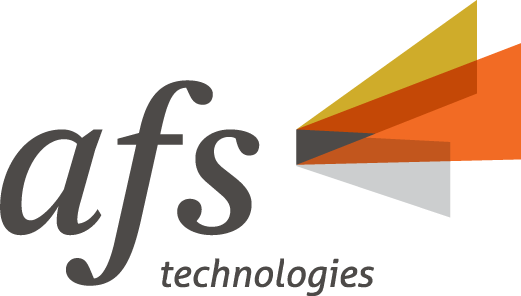 AFS Technologies, Inc. Completes Acquisition of Sales Partner Systems, Inc.
Closes on $5.2 million in Equity and Mezzanine financing led by Ticonderoga Capital and Merion Investment Partners, LP
PHOENIX – September 28, 2007 – AFS Technologies, Inc. ("AFS"), the leading provider of enterprise software solutions to the Food & Beverage industries, announced today that it has completed the acquisition, for cash and stock, of Sales Partner Systems, Inc.("SPS"), a Daytona Beach, FL-based provider of sales force automation (SFA) software and database management services.
SPS is the industry approved manager of PROFILE®, a comprehensive database of product information for the food industry. It contains valuable marketing and specification information on a vast array of products. The information in PROFILE® includes serving suggestions, nutritional information, ingredient statements, packaging & storage information, and preparation & cooking instructions. This information is collected directly from manufacturers and placed in the PROFILE® database. SPS's software applications, sold on a subscription basis, facilitate the exchange of PROFILE® product information among Manufacturers, Distributors, Operators and other software companies.
AFS now serves over 500 customers, employs over 120 professionals, and is headquartered in Phoenix-AZ, with offices in Milford-CT, Weston-FL, Daytona Beach-FL, and Bangalore, India.
AFS also announced today that it had closed a $5.2 million financing comprised of $3.7 million in equity capital led by Ticonderoga Capital, a Wellesley, MA-based private equity firm, and an additional $1.5 million in mezzanine debt provided by Merion Investment Partners, LP who has been providing capital to AFS for its last three acquisitions, over the past 18 months. The Argentum Group ("Argentum"), a New York-based private equity firm and AFS's largest shareholder, played an integral role in facilitating these transactions.
Kurien Jacob, AFS's CEO commented, "SPS was the pioneer in sales force automation in the food industry and has been the leader in this segment for some time. We are delighted to have partnered with the management of SPS to continue the growth of AFS. As the exclusive source for the PROFILE® Database, SPS is in a unique strategic position in the foodservice segment, which has substantial potential for growth." Mr. Jacob added, "With the acquisition of SPS, AFS has now assembled the industry's most comprehensive family of product offerings, including Distribution, Food Processing, Financial Solutions, Sales Applications, RF & Voice-based Warehouse Management, and Transportation software."
"We're very enthusiastic about becoming a part of the AFS organization" said Joseph Bendix, CEO of SPS. AFS has excellent products built on a state-of-the-art SOA technology platform. Their extensive development expertise, utilizing the Microsoft .NET framework, will enable us to continue to provide our customers with innovative products at a much faster pace than we could have done on our own. In addition, our manufacturing customers will benefit from AFS's customer base of over 400 distribution companies, who will now have access to their PROFILE® product information. These combined distribution customers reach virtually every foodservice operator in the United States, providing greater value to our manufacturing and distribution customers," Mr. Bendix added.
"We look forward to supporting the continuing growth of AFS," said Craig Jones, Managing Partner of Ticonderoga Capital. "We believe the company has an excellent management team and the best enterprise software solution for the markets it serves."
Walter Barandiaran, Chairman of AFS and a Managing Partner of The Argentum Group concluded, "We are very pleased that Tyler Wick of Ticonderoga and Joe Bendix of SPS have joined AFS's Board of Directors. They both share the vision of continuing to build AFS into the premier software solutions provider to the food and beverage industries. Today's acquisition of SPS, following the acquisition of Astra in May 2007 and DMS in April 2006, firmly places AFS in such a leadership position."
Madison Park Group, a New York-based investment banking firm, advised AFS Technologies, Inc. in the acquisition of SPS. Please visit: www.madisongrp.com
About AFS Technologies Inc.
AFS Technologies, Inc. is the leading provider of food and beverage enterprise software solutions. The company serves over 500 customers across North America and the Caribbean with software designed to reduce costs, increase efficiency, streamline internal processes and assist in regulatory compliances.  AFS offers the food and beverage industries the only software solution that provides a complete suite of fully-integrated software applications, utilizing a database independent design, and a Service Oriented Architecture (SOA) built on the Microsoft .NET framework.  Solutions available include Distribution, Financials, Food Processing, Sales & Marketing, RF & Voice-based Warehouse Management, Transportation, and Database Services featuring the industry's largest database of product information and recipes, the PROFILE® Database. For additional information please visit our websites: www.afsi.com  www.profileshowcase.com  and www.recipeshowcase.com
About Ticonderoga Capital
Ticonderoga invests in later stage business process outsourcing, healthcare business services and software as a service (SaaS) firms. It focuses upon companies with sustained revenue and proven gross margins. Ticonderoga seeks growth businesses, which have achieved a balance between sustainable growth and expense control. Its capital is typically used to accelerate revenue growth, make acquisitions, or provide liquidity to founders and existing shareholders. Ticonderoga is often the lead and first institutional investor, but also participates as a member of larger syndicates with other respected investment groups. Furthermore, Ticonderoga is often a minority investor thus it views its relationship with management crucial to its success. Therefore, its objective is to create long-term partnerships with exceptional management teams who are building growth businesses and require Ticonderoga's experience, knowledge, contacts and capital to maximize their success. For more information, please visit: www.ticonderogacap.com
About Merion Investment Partners LP
Merion is the largest independent mezzanine fund headquartered in Pennsylvania and is focused on transactions ranging from $3 – $10 million to support organic growth, acquisitions, buyouts and generational transfer of ownership. Merion can function as a one-stop shop to support smaller equity funds to round out their capital raise by providing both equity and debt or as a coupon only provider to larger funds in support of buyouts or acquisitions. Merion also seeks to work directly with entrepreneurs to support their acquisition strategies as well as provide them with liquidity to diversify concentrated wealth in their companies. For more information, please visit: www.merionpartners.com
About The Argentum Group
The Argentum Group is a New York-based private equity firm that provides capital to growing businesses in the lower middle market, and supports expansion growth, buyouts, and recapitalizations. Argentum emphasizes the concept of "partnership investing" – backing strong management teams with proven track records and then working closely to create value together. Argentum invests $3 to $10 million in profitable companies with revenues of $5 to $50 million; and targets industries in the areas of environmental services, outsourced/business services, healthcare services, and information technology. Argentum serves as general partner of investment partnerships with over $400 million of capital under management. Since raising its first fund in 1990, Argentum has invested in over 60 companies across a broad range of industries. For more information, please visit: www.argentumgroup.com
Media Contacts:
AFS Technologies, Inc.
Kurien Jacob
Chief Executive Officer
(602) 443-4222
kurienj@afsi.com
Sales Partner Systems, Inc.
Joe Bendix
Chief Executive Officer
(386) 672-8434
joeb@spsi.com