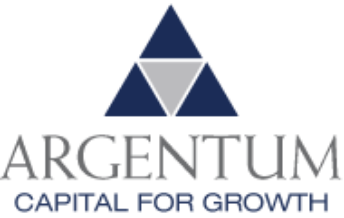 Argentum Announces Promotion and New Team Member
NEW YORK, NY – September 21, 2021 – Argentum, a New York-based growth equity firm, is pleased to announce the promotion of Michael Lipin to Vice President and the addition of Mariano Salinas, who has joined the team as an Associate.
"Mike has assumed increasing levels of responsibility and has quickly become a trusted advisor and valued resource for several of our portfolio companies," said Daniel Raynor, co-Founder and Managing Partner.  "We congratulate Mike on his well-deserved promotion and look forward to his ongoing contributions to Argentum's success."
Mariano will be focused on evaluating new investment opportunities and supporting existing portfolio companies.  "With a background that combines computer science with technology and healthcare M&A, Mariano brings a valuable skillset to the Firm, and we're excited that he has joined Argentum," commented Walter Barandiaran, co-Founder and Managing Partner.  "Given the rapid pace of new investments in our latest fund, and the numerous strategic initiatives developing across our portfolio, Mariano's arrival is well-timed."
Michael Lipin – Vice President
Michael Lipin has had a significant impact on Argentum's efforts since joining the Firm in 2019.  He was instrumental in closing Argentum's recent investment in UFA, and actively supports the growth and financing initiatives of several Argentum portfolio companies including NuORDER (acquired by Lightspeed), LAUNCH, Centercode, and Ytel.  Previously, Michael was an investment banker at Barclays, AGC Partners, and UBS where he advised high-growth software and technology-enabled services companies.  Michael is a graduate of Yale University.
Mariano Salinas – Associate
Mariano joins Argentum from the corporate development and strategy group at WebMD / Internet Brands, a portfolio company of KKR, where he assisted in the execution of multiple technology and healthcare acquisitions, collaborated with the executive team to develop long-term growth plans, and supported key strategic initiatives.  He previously held positions at GPO Fund and Tesla Motors.  Mariano earned his B.A. in Computer Science from New York University
About Argentum
Argentum is a New York-based growth equity firm that helps scale bootstrapped B2B software, technology-enabled and business services companies. The firm invests in companies with revenues of $5 million to $25 million, providing capital to accelerate growth, fund acquisitions and / or generate shareholder liquidity. Over its 30-year history, Argentum has invested in over 90 companies and supported more than 200 add-on acquisitions. Argentum fills the growing gap between early-stage venture capital investors and later stage growth equity firms by targeting bootstrapped companies seeking $5 million to $15 million of equity capital.