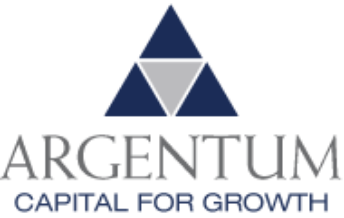 Argentum Announces Two Promotions to Principal
New York, NY, November 30, 2022 – Argentum, a growth equity firm that helps scale bootstrapped and founder-led B2B software, technology-enabled and business services companies, is pleased to announce the promotions of Sohum Doshi and Michael Lipin from Vice Presidents to Principals.
"Since joining the firm, Sohum and Mike have both been instrumental in closing new investments and providing operational and strategic support to Argentum's portfolio companies," commented Daniel Raynor, co-Founder and Managing Partner. "These well-deserved promotions are reflective of the greater leadership roles and responsibilities they've assumed as key members of our team."
Added Walter Barandiaran, co-Founder and Managing Partner, "Mike and Sohum are both talented, diligent, and dedicated professionals who have helped our companies drive growth and create significant value.  We congratulate them both on their promotions, and look forward to their continued success, future achievements, and ongoing support of our founder and entrepreneur partners."
About Sohum Doshi
A member of Argentum since 2018, Sohum Doshi is responsible for sourcing new deals, leading investment transactions, and actively supporting Argentum's portfolio companies. He originated and led Argentum's investment in Lender Price (where he serves as a Board Director) and played a key role in originating and closing the firm's investment in MessageGears. Sohum's portfolio involvement includes Board observer roles at empowerMX, AdhereTech, Fleetworthy, Mediant, and MessageGears.  Prior to Argentum, Sohum was a consultant at Oliver Wyman and worked in business development and operations at Zipline International. Sohum holds a B.S. in Economics from The Wharton School of the University of Pennsylvania, where he graduated summa cum laude.
About Michael Lipin
Michael Lipin has nearly 10 years of experience investing in and advising technology companies.  At Argentum, he is responsible for originating investment opportunities, executing investments, and partnering with portfolio companies.  He currently serves as a Board observer at Insellerate, LAUNCH, SmartCommerce, Centercode, and Ytel, and supported 3 of the last 5 exits that Argentum has realized, including Hanweck Associates, BuyerQuest, and NuORDER.  Prior to joining the firm, Michael was a technology-focused investment banker at Barclays and AGC Partners where he advised clients on M&A transactions, capital markets financings, and strategic advisory engagements.  Michael holds a B.A. in Political Science from Yale University, where he was a member of the lacrosse team.
About Argentum
Argentum is a New York-based growth equity firm that helps scale bootstrapped B2B software, technology-enabled and business services companies. The firm invests in companies with revenues of $5 million to $25 million, providing capital to accelerate growth, fund acquisitions and / or generate shareholder liquidity. Over its 30-year history, Argentum has invested in over 90 companies, supported more than 200 add-on acquisitions, and been recognized on Inc.'s list of Founder-Friendly Investors for multiple years. Argentum fills the growing gap between early-stage venture capital investors and later stage growth equity firms by targeting bootstrapped companies seeking $5 million to $15 million of equity capital.