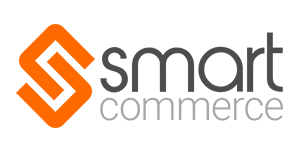 Argentum Leads $13M Investment in SmartCommerce to Accelerate Growth and Extend Technology Platform
SmartCommerce's AI-assisted Solutions have Driven over $1 Billion of CPG Carting Volume in the Last 12 Months
NEW YORK– April 20, 2021 – Argentum, a New York-based growth equity firm announced today that it closed a $13M investment in SmartCommerce, a leading provider of data-centric, AI-assisted SaaS solutions for the Consumer Packaged Goods (CPG) industry. First Analysis Corporation also participated in the round. In connection with the financing, Walter H. Barandiarán, Managing Partner at Argentum, has joined the SmartCommerce Board of Directors.
SmartCommerce's industry-leading data & technology platform ingests and optimizes valuable real-time data for millions of CPG SKUs, including product availability, location and pricing, enabling SaaS solutions that dramatically accelerate eCommerce for CPG brands and their retail partners by removing friction that has historically limited CPG online commerce.
The Company's Click2Cart® platform is used by top CPG brands and their agencies, to enable consumers to save/cart products from any digital impulse point such as ads, videos, social media, influencers' platforms, emails, websites, magazines and product packaging, into carts of a network of over 500 retail partners globally, including Amazon, Walmart, Target, and Instacart.
"Understanding that the real challenge to CPG eCommerce has been data availability and accuracy, our Click2Cart® applications have been built from the data core outward. We spent two years building a continuously-updating data engine before we approached our first client. As a result, our applications provide the frictionless experience required by consumers in the ever-changing CPG/FMCG space – which lets our client partners drive substantial incremental volume without increasing their spend," said Jennifer Silverberg, CEO of SmartCommerce.
SmartCommerce recently announced that consumers have used Click2Cart to drive over $1 billion of products into carts in the last 12 months.
"As investors with extensive experience in eCommerce tech, Argentum has seen the pandemic accelerate the need for applications that drive real results with consumers wherever they are, particularly beyond the retail store," said Walter Barandiarán, Argentum's Managing Partner. "Several companies have developed technologies to address this segment, but SmartCommerce is the only one that has built its solutions with a rigorous data-centric focus that can fulfill the requirements of the largest and most demanding CPG brands – their data core is incredibly powerful, scalable, and flexible," Walter added.
"We look forward to working with Walter and Argentum and leveraging their domain knowledge, partnerships and experience in the eCommerce ecosystem. Argentum is known for their expertise in partnering with companies to accelerate growth, and we are excited to have them as active partners as we build our sales team, accelerate our product development and expand the market reach of our platform," added Silverberg.
About SmartCommerce
SmartCommerce is an AI-based data platform that centralizes and optimizes massive amounts of real-time CPG product data to create and support solutions that drive frictionless acceleration of eCommerce for CPG/FMCG manufacturers and their retailer partners. The company brings a deep bench of data and eCommerce experience with an executive team that includes several former leaders from Channel Intelligence (acquired by Google in 2013).
About Argentum
Argentum is a New York-based growth equity firm that partners with entrepreneurial owners to build industry-leading B2B software, technology-enabled and business services companies. The firm invests in companies with revenues of $5 million to $25 million, providing capital to accelerate growth, fund acquisitions and / or generate shareholder liquidity. Over its 30-year history, Argentum has invested in 90 companies and supported more than 200 add-on acquisitions. Argentum fills the growing gap between early-stage venture capital investors and later stage growth equity firms by targeting bootstrapped companies seeking $5 million to $15 million of equity capital.