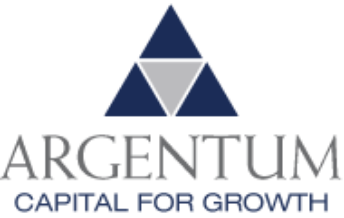 Argentum leads investment in Bio-Kinetics, a Phase I Clinical Trial Services Company
August 18, 2005, Springfield, MO – Bio-Kinetic Clinical Applications, Inc. ("Bio-Kinetic"), a leading provider of Phase I clinical study services to the pharmaceutical and biotechnology industry, announced the closing of an investment by private equity funds managed by The Argentum Group and First Analysis Corporation.  Concurrently with the equity investment, the Company also consummated a credit facility with CapitalSource, Inc.  The transactions will enable Bio-Kinetic to build a new 108 bed facility on its corporate campus, increasing its total capacity to 240 Phase I beds, and to pursue other growth opportunities in the Phase I market.
Dale Bourg, Chairman and Chief Executive Officer, who founded Bio-Kinetic with Dave Koenigsfeld in 1994, said "We are excited about the prospect of providing additional capacity to our clients, particularly during a period when  increasing demand for our services has made it difficult to accommodate all of the needs of our valued clients.  The new facility will also give us the expanded capacity that will allow us to forge new relationships within the industry without sacrificing our ability to service existing customers".
Dave Koenigsfeld, Chief Operating Officer, added "We are pleased to bring in as partners two highly regarded private equity firms to assist us in realizing our goals of building Bio-Kinetic.  We expect the new facility to open in the second half of next year.  In addition to the new beds, the new facility will also provide   much needed office space for clients while they are on-site and to accommodate the growth of our staff.   The transaction will also provide us with the capital base to pursue other growth opportunities in the Phase I market".
Dan Raynor, Managing Partner of The Argentum Group, stated "We are very fortunate to have the opportunity to invest in a company that enjoys such an outstanding reputation for quality in the very demanding clinical trials industry. We are excited about the growth prospects in the Phase I market which are being driven by increased drug development activities by the pharmaceutical industry and heightened scrutiny by the FDA.  With the additional capacity, we believe that Bio-Kinetic will be able to capitalize on its strong reputation to expand its market presence".
About Bio-Kinetic
Bio-Kinetic, www.bkca.us, is a drug development services company that designs and conducts Phase I clinical studies for branded pharmaceutical, bio-technology, and generic drug companies.  The Company owns and operates a 132-bed Phase I facility in Springfield, Missouri.  It is currently expanding its capacity to 240 beds, which will represent one of the larger independent Phase I facilities in the country. The Company is known for its outstanding reputation for clinical quality, developing study designs, recruiting and screening study participants, and collecting and reporting clinical data.
About The Argentum Group
The Argentum Group, founded in 1988 (www.argentumgroup.com), is a New York-based private equity firm that provides expansion capital to rapidly growing small businesses for development, growth, and acquisition. Argentum, with total funds under management in excess of $400 million, has completed over 80 investments across a broad range of industries including outsourced services, healthcare, and technology. Argentum seeks to partner with strong management teams to build industry-leading companies. Argentum has provided funding to and played a significant role in developing many companies that have achieved leadership positions in their respective industries.
About First Analysis Corporation
First Analysis (www.firstanalysis.com) is a leading private growth equity Investor. It has one of the longest records (19 years) in private capital investing. It has invested over $530 million, has created over $1.34 billion in fund liquidations, and has over $145 million in active portfolio investments. First Analysis focuses on its three sectors of expertise: outsourced services, information technology, and chemistry-enabled businesses, investing for expansion and growth in small and mid-size companies with established business models, high internal growth rates, and large-market leadership potential. Its goal is to help these companies establish highly profitable leadership positions in their markets, assisting with strategy, recruitment, sales and marketing, and corporate development.
About CapitalSource , Inc.
CapitalSource (www.CapitalSource.com) is a specialized commercial finance company offering asset- based, senior, cash flow and mezzanine financing to small and mid-sized borrowers through three focused lending businesses: Corporate Finance, Healthcare and Specialty Finance, and Structured Finance. By offering a broad array of financial products, it had outstanding more than $7.6 billion in loan commitments as of June 30, 2005. Headquartered in Chevy Chase, MD, it has a national network of offices in cities including Atlanta, Boston, Buffalo, Chicago, Dallas, Los Angeles, Nashville, New York, Philadelphia, San Francisco and St. Louis. As of June 30, 2005, it had 436 employees.