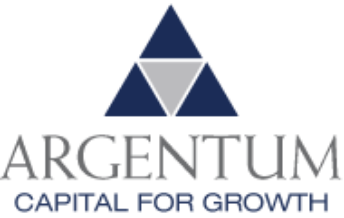 Argentum Named to Inc.'s List of Founder-Friendly Investors for Third Consecutive Year
NEW YORK, NY – October 12, 2022 – Argentum is pleased to announce that it has been named to Inc.'s 2022 list of Founder-Friendly Investors, an annual roundup honoring the private equity and venture capital firms with the best track records of success backing entrepreneurs.  For a third consecutive year, founders have recognized Argentum as a trusted, supportive, and collaborative partner that helps drive growth.
"Speaking with other CEOs, I most often hear of investors who push them to just grow indiscriminately.  Instead, Argentum has jumped in and pulled with us, acting as an experienced extension of our team as we've navigated growth, market expansion, and acquisitions.  Partnering with Argentum has been one of our smartest growth decisions – while we of course deeply value the investment they have made, their most valuable contributions have been their partnership, support and guidance," commented Jennifer Silverberg, Founder and CEO of SmartCommerce, an Argentum portfolio company, and recognized by Comparably as one of the Best CEOs for Women.
"We're grateful for the ongoing recognition of our founder-friendly and partnership-oriented approach by Inc. and entrepreneurs for another consecutive year," said Daniel Raynor, Managing Partner and Co-founder of Argentum.  "For over three decades, Argentum has remained laser focused on providing founders and bootstrap entrepreneurs with the optimal amount of growth capital they need to scale their businesses, alongside a supportive and experienced partner that aims to add more value than what's typically expected from a minority investor."
"Argentum has had the privilege of partnering with over 90 companies, supporting over 200 add-on acquisitions by our portfolio companies, and realizing over 70 exits," added Walter Barandiaran, Managing Partner and Co-founder of Argentum. "We're proud of our strong track-record of creating value by actively helping our entrepreneurs build market leading B2B software, tech-enabled and business services companies, and achieve success."
Argentum continues to be one of the only firms on Inc's Founder-Friendly Investors lists that focuses on investing $5 million to $15 million for minority stakes.
Additional CEO testimonials can be found at https://argentumgroup.com/testimonials/
About Inc.
The world's most trusted business-media brand, Inc. offers entrepreneurs the knowledge, tools, connections, and community they need to build great companies. Its award-winning multiplatform content reaches more than 50 million people each month across a variety of channels including websites, newsletters, social media, podcasts, and print. Its prestigious Inc. 5000 list, produced every year since 1982, analyzes company data to recognize the fastest-growing privately held businesses in the United States. The global recognition that comes with inclusion in the 5000 gives the founders of the best businesses an opportunity to engage with an exclusive community of their peers, and the credibility that helps them drive sales and recruit talent. The associated Inc. 5000 Conference is part of a highly acclaimed portfolio of bespoke events produced by Inc. For more information, visit www.inc.com.
About Argentum
Argentum is a New York-based growth equity firm that helps scale bootstrapped B2B software, technology-enabled and business services companies. The firm invests in companies with revenues of $5 million to $25 million, providing capital to accelerate growth, fund acquisitions and / or generate shareholder liquidity. Over its 30-year history, Argentum has invested in over 90 companies and supported more than 200 add-on acquisitions. Argentum fills the growing gap between early-stage venture capital investors and later stage growth equity firms by targeting bootstrapped companies seeking $5 million to $15 million of equity capital.