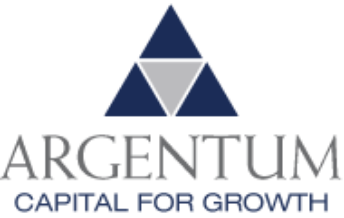 Argentum Named to Inc.'s of Founder-Friendly Investors for a Fourth Consecutive Year
NEW YORK, NY – October 31, 2023 – For a fourth consecutive year, Argentum has been named to Inc.'s list of Founder-Friendly Investors.  Inc.'s annual list honors the private equity, venture capital, and debt firms that have been recognized by founders as trusted and collaborative partners that help drive growth, and have the best track records of success backing entrepreneurs.
"Argentum has been a trusted, essential, and supportive partner that has contributed immensely to Fleetworthy's growth and success," said Michael Precia, CEO of Fleetworthy, an Argentum portfolio company and the leading provider of cloud-based compliance, safety, and risk mitigation solutions for many of America's largest commercial fleets.  "Since becoming our company's first outside investor, they have actively and continuously added value by originating all our add-on acquisitions, providing strategic guidance, and sourcing numerous customer and partnership opportunities.  Argentum has served as a true extension of our team, playing a key role in helping us scale, accelerate our momentum, and build an industry leader."
"For over three decades, Argentum has maintained a consistent founder-friendly strategy of investing modest amounts of capital ($5M to $15M) for minority equity stakes, and entrusting our founder and entrepreneur partners to retain majority ownership and operational control, while we actively help them drive growth," said Daniel Raynor, Managing Partner and Co-founder of Argentum.  "Our playbook continues to resonate with capital efficient entrepreneurs who could benefit from a value-added partner, but want to minimize dilution and avoid ceding control – particularly during times of volatility and economic uncertainty, and as other institutional investors push companies to accept larger and more dilutive investments."
"We've had the honor of serving as value-added growth equity partners for over 100 B2B software, tech-enabled and business services companies, across multiple business cycles, and played a key role in helping many of these firms become market leaders," added Walter Barandiaran, Managing Partner and Co-founder of Argentum.  "We continue to appreciate the support and recognition of our partnership-oriented approach by Inc. and entrepreneurs in naming us as a Founder Friendly Investor for a fourth consecutive year."
Additional testimonials from founders and CEOs who have partnered with Argentum can be found at https://argentumgroup.com/testimonials/
About Inc.
The world's most trusted business-media brand, Inc. offers entrepreneurs the knowledge, tools, connections, and community they need to build great companies. Its award-winning multiplatform content reaches more than 50 million people each month across a variety of channels including websites, newsletters, social media, podcasts, and print. Its prestigious Inc. 5000 list, produced every year since 1982, analyzes company data to recognize the fastest-growing privately held businesses in the United States. The global recognition that comes with inclusion in the 5000 gives the founders of the best businesses an opportunity to engage with an exclusive community of their peers, and the credibility that helps them drive sales and recruit talent. The associated Inc. 5000 Conference is part of a highly acclaimed portfolio of bespoke events produced by Inc. For more information, visit www.inc.com.
About Argentum
Argentum is a New York-based growth equity firm that helps scale bootstrapped B2B software, technology-enabled and business services companies. The firm invests in B2B software firms ($5 million to $25 million in revenues) and tech-enabled and business services companies ($5 million to $50 million in revenues), providing capital to accelerate growth, fund acquisitions and / or generate shareholder liquidity.  Over its 30-year history, Argentum has invested in over 100 companies and supported more than 200 add-on acquisitions. Argentum fills the growing gap between early-stage venture capital investors and later stage growth equity firms by targeting capital-efficient companies seeking $5 million to $15 million of equity capital.