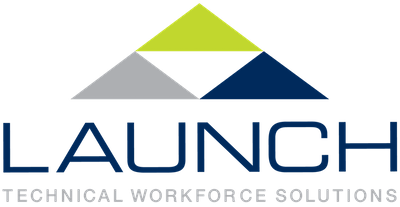 Argentum Portfolio Company LAUNCH TWS Acquires PlaneTechs
NEW YORK, NY – March 20, 2018 – Argentum is excited to announce that its newest portfolio company, LAUNCH Technical Workforce Solutions ("LAUNCH"), has acquired PlaneTechs from TrueBlue, Inc. (NYSE: TBI). The acquisition closed soon after Argentum's recent growth equity investment in LAUNCH (read about it here) and represents a significant, early milestone in LAUNCH's strategy to augment its rapid organic growth with strategic acquisitions. The transaction expands LAUNCH's already rapidly growing talent pool and workforce capabilities to meet the growing demand of airlines, MROs, OEMs, and service centers for skilled aviation technicians, mechanics, engineers, and professionals.
A subsidiary of TrueBlue since 2007, PlaneTechs supplies mechanics and technicians to aircraft maintenance, repair, overhaul, and manufacturing companies, and has been consistently recognized as a top employer for military veterans transitioning into the aviation industry. The acquisition will add over 100,000 technicians, many with extensive commercial and military backgrounds, to LAUNCH's rapidly expanding roster of highly skilled and coveted aviation personnel.
"The demand for skilled personnel by leading airlines, MROs, OEMs, and service centers continues to outpace the supply," said Mike Guagenti, CEO of LAUNCH. "The acquisition of PlaneTechs further expands LAUNCH's capabilities and talent pool, which is already one of the largest and deepest rosters of aviation technicians, mechanics, engineers, and professionals in the industry. As a result, we have significantly expanded our reach and enhanced our ability to deliver innovative workforce solutions to meet our customers' needs. We're very excited to welcome PlaneTechs' clients and employees to the LAUNCH family."
"LAUNCH has established itself as a true leader in the aviation workforce space," commented Steve Cooper, CEO of TrueBlue. "Given its extensive resources, broad capabilities, and strong reputation, we believe LAUNCH is an ideal home for PlaneTechs' clients and workforce, who we thank for their support and hard work while they were part of the TrueBlue family."
About LAUNCH
LAUNCH is the aviation industry's fastest-growing technical workforce solution, connecting over 6,000 aviation professionals with employment every year in more than 160 locations worldwide. In addition to providing mechanics, technicians, engineers, machinists, and other skilled workers to leading airlines, MROs, OEMs, and service centers, LAUNCH provides Avionics, Structures, and AOG teams for project-based solutions worldwide. Guided by a leadership team with extensive experience in aviation and technical staffing, LAUNCH is committed to providing solutions that are innovative, customer-driven, and technologically advanced. To learn more, visit www.launchtws.com
About Argentum
Argentum is a New York-based growth equity firm that partners with entrepreneurial owners to build industry-leading B2B software, technology-enabled, and business services companies. The firm fills the growing chasm between early stage venture capital investors and later stage growth equity firms by targeting bootstrapped companies seeking $3 to $15 million of capital to accelerate growth, fund acquisitions, or generate shareholder liquidity. Since raising its first fund in 1990, Argentum has invested in over 80 companies and supported nearly 200 add-on acquisitions. LAUNCH represents the firm's latest transaction in the transportation services sector, joining Argentum's past investments in Fleetworthy Solutions, Flightdocs, and TransForce.