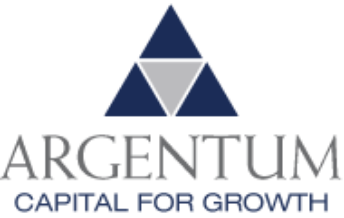 Argentum Reports on Active Last Few Months
Held a first closing for our new fund, Argentum Capital Partners III, L.P. (ACP III)
Closed first two investments in ACP III – Mediant Communications and ITS Compliance
Continued to build value in existing portfolio, highlighted by 3 significant transactions
First Closing of New Fund – ACP III
Having recently completed its first closing, ACP III is now actively seeking new investment opportunities. ACP III is continuing the successful investment strategy followed by our two prior funds, providing growth capital to support buy-and-build investment strategies for rapidly growing services businesses at the smaller end of the middle market. Details on ACP III's investment criteria are available here.
ACP III Closed First Two Investments
Both deals were sourced through our direct origination efforts:
In December 2013, ACP III led a $7 million investment in Mediant Communications LLC, a technology-enabled provider of regulated shareholder communications services to banks, brokerages, corporate issuers and investment companies.
In March 2014, ACP III led a $5.75 million investment in ITS Compliance, Inc., a provider of technology-enabled outsourced compliance, safety and asset management services to owners and operators of truck fleets.
Building Portfolio Value
The following transactions reflect important milestones for existing portfolio companies:
ANI Pharmaceuticals, Inc., an integrated specialty pharmaceutical company, announced the closing of a $50 million public offering in March 2014 at a price per share of over 4x our cost.
Chrome River Technologies, Inc., a provider of SaaS-based expense management and supplier invoice processing software, raised $17 million in Series C funding in December 2013 led by Bain Capital Ventures.
TransForce, Inc., the transportation industry's leading specialty staffing firm, with over 2,000 drivers, announced that it acquired Best Drivers in January 2014, its third acquisition in the last year.