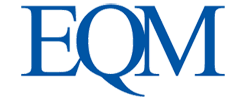 EQM Technologies & Energy, Inc. Announces Acquisition of Vertterre Corp.
EQM Technologies & Energy, Inc. (EQTE) ("EQM"), a leading provider of environmental services to government and commercial businesses, today announced that it has acquired all of the capital stock of Vertterre Corp., a mechanical and electrical engineering services firm providing energy efficient solutions for both new and existing government and commercial facilities ("Vertterre"), for approximately $1.5 million, consisting of $822,300 in cash, 1.0 million shares of EQM common stock valued at $0.40 per share, or $400,000 in total, and an unsecured subordinated note of EQM in the principal amount of $250,000. The seller may receive additional consideration based on a percentage of EQM's profits generated by certain landfill gas activities of Vertterre. EQM obtained the consent of its credit facility provider to the transaction.
Vertterre is recognized as an industry leader in Energy Reduction and Biomass-to-Energy Solutions and has completed a number of large and complex projects in the Southwestern United States including design, development and implementation of electrical and thermal energy systems based on bio-derived waste, landfill gas, municipal solid waste, biomass and steam. Vertterre's clients come from both the public and private sectors, and include Los Alamos National Laboratories, Frito Lay, the U.S. Postal Service, Siemens Building Systems, the U.S. National Park Service, and the U.S. Army Corps of Engineers. Vertterre is based in Albuquerque, NM with additional offices in Louisville, TX and Bloomfield, NM.
In connection with EQM's acquisition of Vertterre, Daniel Sandoval, P.E., the former President and sole shareholder of Vertterre, has entered into an employment agreement with a wholly-owned subsidiary of EQM, pursuant to which he will serve as a Vice President of EQM and will continue to operate and grow Vertterre.
"Vertterre has a terrific reputation in the marketplace and its acquisition broadens the scope of electrical and engineering services that EQM can provide to our customers. We are very pleased to have Daniel Sandoval join our management team," said James E. Wendle, President and Chief Operating Officer of EQM. "Vertterre is our first acquisition since becoming a public reporting company and fits very well into EQM's strategy of growing both organically and through strategic acquisitions," added Mr. Wendle.
EQM Technologies & Energy, Inc.
EQM, based in Cincinnati, OH, is a leading provider of environmental services – consulting & engineering, clean technology, and remediation & construction management – to the public and industrial sectors, with approximately 240 employees and satellite offices and operations in 10 states. EQM has longstanding relationships and multi-year contracts with numerous federal agencies, including the Environmental Protection Agency and the Department of Defense (including the Air Force Center for Engineering & Environment, Naval Facilities Engineering Command, and the Army Corps of Engineers), as well as private sector clients across numerous industries. For more information, please visit www.eqm.com.
Statements in this press release regarding EQM's business that are not historical facts are "forward-looking statements" that involve risks and uncertainties. EQM wishes to caution readers not to place undue reliance on such forward-looking statements, which speak only as of the date made. To the extent the content of this press release includes forward-looking statements, they involve various risks and uncertainties, including the successful integration of acquired businesses, projected financial information and the continued successful implementation of EQM's business strategy.
Certain of these risks and uncertainties are described in greater detail in EQM's filings with the Securities and Exchange Commission. EQM is under no obligation to (and expressly disclaims any such obligation to) update or alter its forward-looking statements whether as a result of new information, future events or otherwise.
Contact:
EQM Technologies & Energy, Inc.
Robert R. Galvin, 800-229-7495 or 513-742-7219
Chief Financial Officer
Fax: 513-825-7495
rgalvin@eqm.com