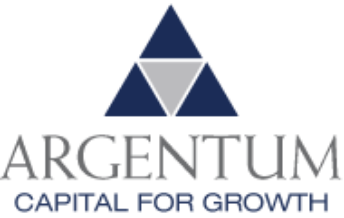 Argentum Named in Inc.'s 2021 List of Founder-Friendly Investors
Annual roundup of founder-friendly investors includes venture capital, in addition to private equity, for the first time 
New York, NY – October 5, 2021 – Inc. today announced its third annual Founder-Friendly Investors list, honoring the private equity and venture capital firms with the best track record of success backing entrepreneurs. This is a shift from previous lists—which were called the Private Equity 50—since, for the first time, this year's list will include venture capital firms, and more than 100 firms will earn our Founder-Friendly seal of approval.
The final list recognizes 146 firms that entrepreneurs can trust and collaborate with while receiving the financial support they need to help accelerate growth. All 146 have a successful track record of remaining actively involved in the businesses after their investment.
"Supporting an entrepreneur's vision and driving growth is more than just a financial investment. It's about building a relationship and supporting the founders beyond that initial year. These private equity firms treat the founders like partners," says Scott Omelianuk, editor-in-chief of Inc. media.

"For over thirty years, Argentum has been committed to serving as a supportive and value-added partner for founder-led bootstrapped B2B software, tech-enabled and business services companies that are looking to scale," said Daniel Raynor, Managing Partner and Co-founder of Argentum.  Added Walter Barandiaran, Managing Partner and Co-founder of Argentum, "We appreciate Inc's recognition for another consecutive year, as well as our founders' ongoing support and recognition of our strategy and partnership-oriented approach."
Argentum has had the privilege of partnering with many successful founders including:
Olivia Skuza and Heath Wells, Co-founders and Co-CEOs of NuORDER (acquired by Lightspeed for $425M) – "Argentum has been instrumental in assisting and supporting our team's transition from a small, emerging player, to an innovative global industry leader. Argentum understood our business, embraced our vision for the company, and helped us achieve a very successful outcome."
Alan Rich, Co-Founder and CEO, Chrome River (merged with Certify, a portfolio company of K1, in a transaction valued at over $1B) – "As our first institutional investor, Argentum represented an ideal firm to help us scale from our bootstrapped origins. They provided sound advice, acted like a true partner and supported us every step of the way through our successful exit."
Rick Heine, Founder and CEO, Flightdocs (acquired by a portfolio company of Accel-KKR) – "As a rapidly growing and profitable bootstrapped SaaS company, we did not need any outside funding and were concerned that a private equity firm would disrupt our successful trajectory. In response, Argentum promised to serve as a supportive 'roll-up-the-sleeves' partner and bring more to the table than just capital – and they delivered.  Argentum's contributions far exceeded their commitment and what we expected from minority stakeholders, as they were instrumental in helping us achieve an attractive exit."
To compile the list, Inc. went straight to the source: entrepreneurs who have sold to private equity. Founders filled out a questionnaire about their experiences partnering with private equity firms and shared data on how their portfolio companies have grown during these partnerships.
To see the complete list, go to: https://www.inc.com/founder-friendly-investors/2021
Introduced in 2019, the Founder-Friendly Private Equity Firms list quickly established itself as one of Inc.'s most resourceful franchises. It has become a go-to guide for entrepreneurs who want to grow their companies while retaining an ownership stake.
The October 2021 issue of Inc. magazine is available online now at https://www.inc.com/magazine and will be on newsstands beginning October 5, 2021.
About Inc.
The world's most trusted business-media brand, Inc. offers entrepreneurs the knowledge, tools, connections, and community they need to build great companies. Its award-winning multiplatform content reaches more than 50 million people each month across a variety of channels including websites, newsletters, social media, podcasts, and print. Its prestigious Inc. 5000 list, produced every year since 1982, analyzes company data to recognize the fastest-growing privately held businesses in the United States. The global recognition that comes with inclusion in the 5000 gives the founders of the best businesses an opportunity to engage with an exclusive community of their peers, and the credibility that helps them drive sales and recruit talent. The associated Inc. 5000 Conference is part of a highly acclaimed portfolio of bespoke events produced by Inc. For more information, visit www.inc.com.
About Argentum
Argentum is a New York-based growth equity firm that helps scale bootstrapped B2B software, technology-enabled and business services companies. The firm invests in companies with revenues of $5 million to $25 million, providing capital to accelerate growth, fund acquisitions and / or generate shareholder liquidity. Over its 30-year history, Argentum has invested in over 90 companies and supported more than 200 add-on acquisitions. Argentum fills the growing gap between early-stage venture capital investors and later stage growth equity firms by targeting bootstrapped companies seeking $5 million to $15 million of equity capital.