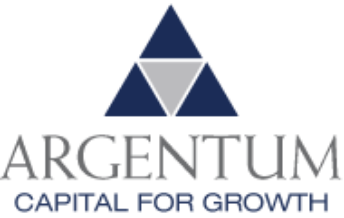 Metalico Reports Higher Sales and Operating Income for Second Quarter
CRANFORD, N.J.–(BUSINESS WIRE)–Aug. 3, 2005–Metalico, Inc. (AMEX: MEA), a scrap metal recycler and lead products fabricator, today announced 2005 second-quarter net income of $1,206,000 or $.05 per share, compared to net income of $1,254,000 or $.06 per share for the quarter ended June 30, 2004. Revenue and operating income for the quarter were $40,344,000 and $2,525,000, which represented an increase of 63% and 27%, respectively, over revenues of $24,742,000 and $1,996,000 in operating income from the prior year period.
Metalico's second quarter results were negatively impacted by $.01 per share or $225,000 net of tax principally reflecting a tentative settlement reached with the U.S. Environmental Protection Agency on a claim for reimbursement of remediation and response costs for certain properties located near College Grove, Tennessee. The settlement is subject to documentation and regulatory approval by the Department of Justice.
During the second quarter, Metalico's scrap metal segment experienced sequential and year- over-year unit volume increases of approximately 13% for ferrous and 26% for non-ferrous. However, these benefits were greatly offset by higher material costs as a percentage of sales and lower ferrous selling prices that squeezed gross margins.
In the lead fabrication segment, Metalico continued to benefit from its September 2004 Mayco joint venture acquisition and the continued integration of Mayco with Metalico's other fabricating operations. Other than the Company's smelting operations, which suffered from production problems during the quarter, the lead business enjoyed sharply higher sales and operating income.
In keeping with the Company's goal of strengthening its financial condition, Metalico recently completed the sale of real property in Atlanta, Georgia held for disposal and used the $1,995,000 of proceeds to reduce debt. The land sale, coupled with income from operations, has allowed Metalico to reduce debt outstanding under its credit facility from a total of $19,284,000 at March 31, 2005 to $14,550,000 as of July 31, 2005 a reduction of $4,734,000. Shareholders' equity finished the second quarter at $52.2 million, an increase of $6.7 million from December 31, 2004.
Commenting on the Company's results and recent developments, Metalico President and CEO Carlos E. Aguero said, "Our strategy of maintaining a balanced mix of metal commodities in our revenue stream resulted in earnings stability relative to others in the metal industry that are less diversified by commodity. In addition, our improved financial condition, resulting from the EPA settlement and debt reduction, combined with lower ferrous scrap commodity prices, should improve the Company's ability to continue pursuing acquisition opportunities where the buyer's and seller's expectations of valuation are better matched to the more modest ferrous commodity price environment that exists today."
Metalico, Inc. is a holding company with operations in two business segments: ferrous and non-ferrous scrap metal recycling, and fabrication of lead-based products. The Company operates five recycling facilities and six lead fabrication plants in six states. Metalico's common stock is traded on the American Stock Exchange under the symbol MEA.
This announcement may contain, in addition to historical information, certain forward-looking statements that involve risks and uncertainties. Such statements reflect management's current views and are based on certain assumptions. Actual results could differ materially from the assumptions currently anticipated.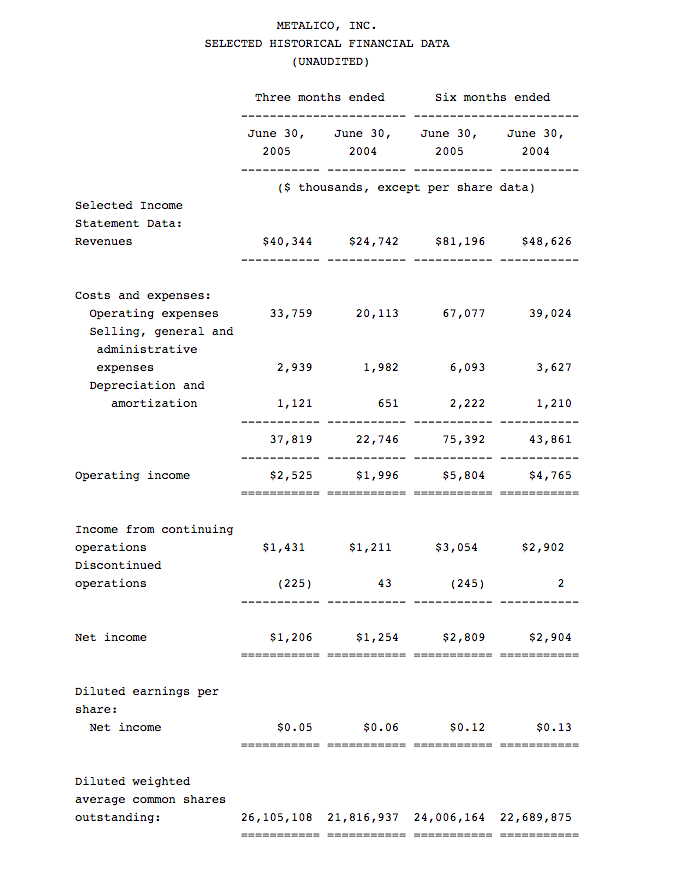 CONTACT: Metalico, Inc.
Carlos E. Aguero
Arnold S. Graber
908-497-9610
Asgraber@metalico.com
www.metalico.com
SOURCE: Metalico, Inc.