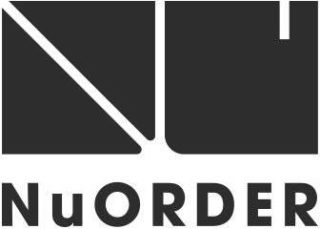 NuORDER, an Argentum Portfolio Company, is Acquired by Lightspeed for $425M
NEW YORK, NY – August 31, 2021 – Argentum, a New York-based private equity firm, announced today that its portfolio company, NuORDER, a transformative digital platform connecting businesses and suppliers, has been acquired by Lightspeed (NYSE: LSPD) for $425M.
Together, Lightspeed and NuORDER will create an industry-leading bridge between the merchant and supplier experience, simplifying product ordering for retailers and offering brands crucial insight into how their products move.  The acquisition will capitalize on the early success of the Lightspeed Supplier Network and accelerate the growth of Lightspeed's financial services offerings, including Lightspeed Payments and Lightspeed Capital, while establishing the company as a global distribution network for leading brands, such as Canada Goose, Converse and Arc'teryx.
NuORDER currently serves over 3,000 brands, and over 100,000 retailers processed more than $11.5 billion in orders through its platform during the twelve-month period ended March 31, 2021.  NuORDER generated revenue in excess of $20 million and grew at a rate exceeding 30% year-over-year during the same period.
"Over the last five years, Argentum has been instrumental in assisting and supporting our team's transition from a small, emerging player, to an innovative global industry leader," said Olivia Skuza, Co-Founder and Co-CEO of NuORDER.  "Argentum understood our business, embraced our vision for the company, and helped us achieve a very successful outcome."  Added Heath Wells, Co-Founder and Co-CEO of NuORDER, "We are grateful to have had the Argentum team as our partners as we navigated many unique challenges and opportunities during our growth and evolution."
"It was a wonderful journey partnering with Olivia and Heath and assisting them in executing their vision of revolutionizing the ways brands and retailers transact," said Walter Barandiarán, a Co-Founder and Managing Partner of Argentum. "NuORDER is an excellent example of Argentum's proven strategy and long track record of investing in differentiated, rapidly growing, founder-led B2B software companies and working alongside a talented team to build significant value for all stakeholders involved.  We are confident that NuORDER will continue to thrive in its new partnership with Lightspeed as the combination enables the creation of a truly connected network from brands to retailers to consumers."
About Argentum
Argentum is a New York-based growth equity firm that partners with entrepreneurial owners to build industry-leading B2B software, technology-enabled and business services companies. The firm invests in companies with revenues of $5 million to $25 million, providing capital to accelerate growth, fund acquisitions and / or generate shareholder liquidity. Over its 30+ year history, Argentum has invested in over 90 companies and supported more than 200 add-on acquisitions. Argentum fills the growing gap between early-stage venture capital investors and later stage growth equity firms by targeting bootstrapped companies seeking $5 million to $15 million of equity capital.