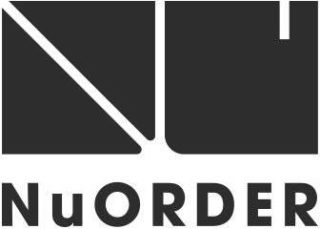 NuORDER and Agenda Partner to Bring On-Demand Digital Experience to Physical Trade Shows
Los Angeles, CA – December 5, 2017 – NuORDER Online Trade Show allows Agenda brands and retailers to discover & conduct commerce 24/7 even after the tradeshow has finished
NuORDER, the leading B2B eCommerce platform, and Agenda, the leading action sports & lifestyle trade show, today announced a partnership that will provide show sponsor brands and attending retailers with a digital companion to complement the physical events. This collaboration enables brands and retailers to connect anytime and help them compete and win in this complex and rapidly evolving retail market. To support this initiative, NuORDER built Online Trade Show, a digital B2B marketplace where wholesale buyers can discover new brands, browse complete brand showrooms and easily place orders on demand, 24/7 year-round.
"We're excited to provide our Agenda community with a digital extension of our trade shows to enhance their experience both during and after the show"
At Agenda, January 4-5, 2018 in Long Beach, CA and February 12-14, 2018 in Las Vegas, NV, 50 brand sponsors and 500 attending retailers will receive access to NuORDER's platform to extend the show floor to computers and mobile devices. Brands can upload their catalogs and linesheets to NuORDER to transact directly with buyers at the event and stay connected in the months following to provide a complete B2B experience.
"We're excited to provide our Agenda community with a digital extension of our trade shows to enhance their experience both during and after the show," said Aaron Levant, Founder of Agenda. "Trade shows are essential tools for brands and buyers to form relationships through product discovery, but we're always looking for ways to extend and deepen those interactions. NuORDER's companion solution will merge physical and virtual show floors so they can extend their sales opportunities beyond the two-day show."
As the retail landscape continues to evolve, retail buyers are shifting more budget from pre-season to in-season purchasing. NuORDER's platform creates a 24/7/365 opportunity for brands and buyers to connect and conduct business, allowing both to meet the demands of their "always on" customers. The platform is available as both a complement to physical tradeshows, as well as, a year-round community for all brands and wholesale buyers. As part of this partnership, NuORDER is creating a dedicated environment online for Agenda brands and retailers.
"Trade shows are critical to the wholesale buying process, as they provide unique opportunities for brands and retailers to connect in-person, and for retail buyers to physically engage with brands' products," said Heath Wells, co-founder and CEO at NuORDER. "However, the shows are only a couple of days a year, so Online Trade Show allows brands and retailers to continue collaborating, even after the physical show ends."
Online Trade Show includes features designed to empower brands to gain new business and strengthen buyer relationships seamlessly, including:
Brand discovery: Allows buyers to browse brands with ease by searching by category, similar brands, tags and high-resolution logos.
Unique profiles: Arms brands with multiple ways to tell their story through customizable visuals and assets, including hero images, digital line sheets or catalogs, Instagram feeds and downloadable assets, such as a credit application and PDFs of look books.
Preview mode: Brands curate custom portals for buyers, allowing them to browse top products while hiding competitive information, such as wholesale pricing.
Mobile friendly: The platform is optimized to be accessed on the go from any mobile web browser.
About NuORDER
NuORDER provides sales teams and buyers one central place to browse products and catalogs, access up-to-the minute sales and inventory data, and place orders from their computer or our mobile app – 24/7/365. NuORDER is flexible and scalable, with a rich feature suite to support any business – regardless of whether you're selling designer jeans, consumer electronics or beauty products. Visit us at NuORDER.com for more information.
About Agenda
Agenda is the most diverse and creative lifestyle fashion trade show in the world. Since 2003, Agenda has emerged as the premier destination for brands and retailers to converge. Agenda is where passion becomes profit and the business of creativity is conducted in a truly authentic environment. What began as a satellite show with a small grouping of 30 brands has since transcended into the quintessential lifestyle fashion trade show. Agenda's portfolio now includes four shows, in two cities, expertly curated with over 1,000 brands, a recurring brand-building conference and an annual B2C music festival. Buyers, brands, investors, distributors, and media hail from around the globe, gathering at Agenda to build partnerships, participate in the community, and grow their businesses.