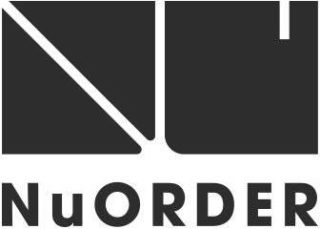 NuORDER Closes $8M in Growth Capital Led by Argentum
Funding Further Solidifies Company's Leadership Position in B2B eCommerce
Over $5 Billion transacted to-date through the NuORDER platform
LOS ANGELES, CA — August 15, 2017 – August 15, 2017 – LOS ANGELES, CA – NuORDER, Inc., a leading B2B eCommerce platform, today announced that it recently closed $8 million in a Series B financing led by NYC-based private equity firm Argentum. The new capital will be used to fund product development and innovation, as well as to scale customer success globally. Argentum is joined by existing investors Upfront Ventures, Greycroft Partners, Cowboy Ventures, Novel TMT and Box Group. Argentum managing partner Walter Barandiaran joined the NuORDER Board of Directors as part of the investment.
"At NuORDER, we are revolutionizing wholesale between brands and retailers by providing a Cloud and mobile eCommerce experience that is specifically designed for B2B" said Heath Wells, Co-Founder and CEO of NuORDER. "It is mind boggling how antiquated the B2B sales process is between brands and retailers. We eliminate the time, errors and frustrations of pen, paper and the fax machine, enabling brands to sell more with less effort and allowing retailers to acquire the specific inventory they want and need 24/7 from any client brand globally."
2016 was a highly successful year for NuORDER, marked by very strong growth and turning cash flow positive. More than 800 brands and 300,000 retailer buyers are currently using the NuORDER platform, which has transacted $5 billion in specialty store orders to date across verticals such as fashion & apparel, sports & outdoor, toys & kids and footwear. The company will utilize the investment to continue expanding into new industries and growing its product line to drive richer interactions and increase productivity for its customers.
"NuORDER has reimagined wholesale for brands and retailers who have never been more eager to grow and differentiate themselves," said Walter Barandiaran, Managing Partner of Argentum. "We see a strong upward trajectory of growth in the B2B eCommerce market and we are thrilled to partner with founders Heath Wells and Olivia Skuza, as well as our co-investors, to accelerate NuORDER's leadership in this market."
In June, Forrester Research* reported that the U.S. B2B eCommerce market was valued at $777 billion, comprising 9.7 percent of all B2B sales, and estimates that the market will reach $1.2 trillion by 2021. This growth in B2B eCommerce is due in large part to a dramatically changed B2B buyer, who is now taking a digital-first approach to discovering brands and making purchases.
During the second half of 2017, NuORDER will release new products to further strengthen its support of specialty brands and increase efficiencies for both brands and wholesale buyers.
*Research Report Source: Forrester Research, US B2B eCommerce Will Hit $1.2 Trillion By 2021 Landscape: The B2B eCommerce Playbook, June 5, 2017.
About NuORDER
NuORDER has been dedicated to helping businesses increase their B2B sales since 2011 and currently empowers B2B eCommerce sites for over 800 vendors and 300,000 buyers. NuORDER provides sales teams and buyers one central place to browse products and catalogs, access up-to-the minute sales and inventory data, and place orders from their computer or our mobile app – 24/7/365. NuORDER is flexible and scalable, with a rich feature suite to support any business – regardless of whether you're selling designer jeans, consumer electronics or beauty products. Visit us at NuORDER.com for more information.
About Argentum
Argentum is a New York-based growth equity firm that supports entrepreneurial owners in building industry leading companies. The firm partners with management teams of companies with revenues of $5 to $25 million to provide capital to accelerate growth, fund acquisitions or generate shareholder liquidity. Since raising its first fund in 1990, Argentum has invested in over 80 companies and supported nearly 200 add-on acquisitions in technology, healthcare and other high growth service sectors.