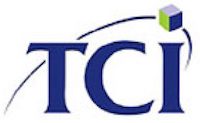 Retalix announces Acquisition of TCI Solutions
Ra'anana, Israel, April 1, 2005 – Retalix Ltd. (NASDAQ: RTLX) announced today that it has entered into a merger agreement to acquire TCI Solutions, Inc. (TCI), a provider of strategic pricing, merchandising and inventory management solutions for the grocery industry.
Headquartered in Irvine, California, TCI enables grocers to automate complex pricing strategies, streamline inventory management processes, and execute consistently across the retail enterprise, from headquarters to the store. TCI's flagship offering, TCI Retail, consists of headquarters (TCI HQ) and store-level (TCI Store) applications that provide supermarket operators with the control, automation and execution capabilities necessary to increase revenue, lower costs and improve margins in today's complex retail environment. TCI empowers grocers to speed decisions into action through enterprise-wide merchandising and store operations solutions.
Commenting on the acquisition, Barry Shaked, CEO of Retalix, said, "TCI is an excellent complement to our existing enterprise-wide solution suite for grocers, and will continue to build upon our strong position as provider of the broadest synchronized solution for food retailers, which span the food retail enterprise from warehouse to checkout. The combined customer base of Retalix and TCI represents many of the leading grocers in the U.S., and testifies to the strength of our respective product offerings. Further, our broad customer base will serve as a strong platform for future growth, as we introduce new products and functionality. This is an important strategic acquisition for Retalix, which will provide Retalix with a comprehensive merchandising and inventory management solution for small and medium-sized grocers and convenience stores, that is significantly differentiated from other competitive offerings."
"We are very pleased with this transaction, as it will significantly advance the strategic objectives of TCI and our customers," said Lance Jacobs, Chairman of TCI. "The combined product offerings of Retalix and TCI will enable us to provide our respective customers with the tools they need to optimize their operations based on consumer demand – enabling our customers to make merchandising and replenishment decisions based on checkout sales, rather than inventory levels. This combination is a further step in implementing the two companies' shared vision of synchronizing retail operations from the merchandise planning stage all the way through to the sale at the checkout counter. We are excited to be joining the Retalix team, and look forward to contributing to the continued realization of the Retalix Synchronized Retail vision."
Total consideration for the transaction is $34.35 million. Concurrent with entering into the merger agreement to acquire TCI, Retalix acquired through a separate stock purchase agreement 97% of the preferred stock of TCI, representing 73% of the outstanding capital stock of TCI on an as converted basis, for a purchase price of $30.05 million, consisting of $12.8 million in cash and $17.25 million in shares of Retalix stock. As a result, after giving effect to the acquisition of the preferred stock, Retalix will be required to pay only the additional consideration of $4.3 million in cash to complete the transaction.
The merger is subject to TCI shareholder approval, as well as other customary closing conditions. Subject to these conditions, Retalix anticipates that the transaction will close in the second quarter of 2005.
In 2004, TCI had revenues of $21.9 million and a net loss of $2.9 million. Retalix expects the acquisition to have no effect on earnings in 2005 and to be accretive to earnings in 2006.
Citigroup Global Markets Inc. acted as financial advisor to Retalix.
About TCI Solutions, Inc.
TCI Solutions, Inc., founded in 1983, provides supermarket operators with strategic pricing, promotion, order/vendor management and analysis capabilities in order to operate more efficiently and profitably. With more than 400 customers and 15,000 installations worldwide representing 30 percent of North America's top 75 supermarket chains, the company offers a full range of software solutions, consulting, and professional services, as well as technical support. With headquarters in Irvine, CA, TCI maintains sales and support offices nationwide. For more information please visit TCI's web site at www.tcisolutions.com, which web site is not part of this release.
About Retalix Ltd.
Retalix Ltd., with North American headquarters in Dallas, TX, provides integrated enterprise-wide software solutions for the global food and fuel retail industries, including supermarkets, convenience stores, fuel stations and restaurants. Retalix offers a full suite of software applications that support a food retailer's essential retailing operations and enable retailers to increase their operating efficiencies while improving customer acquisition, retention and profitability. With installations in more than 33,000 stores and across 50 countries, Retalix markets its software solutions through direct sales, distributors, local dealers and its various subsidiaries. For more information, please visit the Retalix's web site at www.retalix.com, which web site is not part of this release.