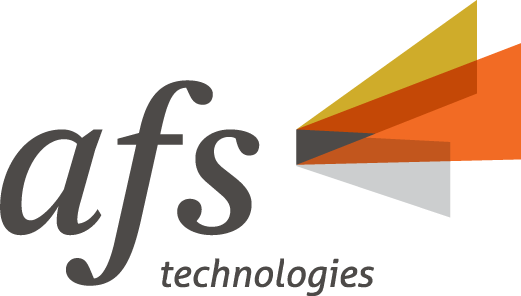 Saval Food Service Chooses AFS to Support its Business Expansion
Growing Mid-Atlantic Broadline Food Distributor Purchases State-of-the Art Financial, Distribution, Warehousing, Sales Force and Delivery Automation Software
PHOENIX – July 15, 2005 – Advanced Foodsystems ("AFS"), a leading provider of fully integrated, end-to-end software solutions for the food industry today announced that Saval Foodservice of Elkridge, MD has signed a contract to purchase new financial, distribution, warehousing, sales force and delivery automation software to support its rapidly growing business. The solution is expected to help Saval Foodservice improve customer service and employee productivity, reduce operating expenses, streamline regulatory compliance and improve overall business efficiency and managerial control using the accurate, real-time information that the system will provide.
"Our vision is to become the dominant independent broadline foodservice distributor in the Mid-Atlantic and our actions support that vision," said Paul L. Saval, President. "We have historically been strong in the lunch, breakfast, carry out, pizza and Italian segments and we've recently expanded our product offerings to provide growth within the white tablecloth market. We're dramatically expanding our warehouse, office space, staffing and information systems to allow us to serve all the supply needs of every segment of the restaurant trade. "
Designed specifically for the food industry, the AFS solutions portfolio includes critical functionality distributors need to maximize profits including purchasing, pricing, costing and inventorying perishables in temperature controlled warehouses based on multiple weights (catch and/or random weights) and units of measure with lot and code date tracking. FDA required one up, one down food safety & traceability reporting based on the Bioterrorism Act of 2002 and Country of Origin Labeling (COOL) has been designed into the software to assist in regulatory compliance. Distributors quickly receive a return-on-investment using the product's automated deal and vendor rebate tracking. Flexible net margin and profitability reporting by customer and product, after considering rebate income and activity based costing, has proven to be invaluable. Popular web and laptop order management and mobile driver delivery software helps increase sales and improves distribution effectiveness in the field.
Saval continued, "AFS has served the food industry for twenty years and proved to us that they had the industry experience and the broad, integrated, software products and leading edge technology to best meet our needs. We were impressed with the depth of food industry specific functionality the system provides and the integrated, automated vendor rebate tracking will really help our bottom line. We plan to automate as much of our operations as possible using bar code scanning in the warehouse, remote order management on laptops for our DSRs, and hand held mobile computers for our drivers to efficiently drive profitable growth."
"Advanced Foodsystems is pleased to welcome this progressive UniPro member to our growing roster of satisfied customers. Using the real-time information provided by our integrated state-of-the art solution, Saval Foodservice will be able to gain a competitive edge and better serve their customers while improving the efficiency of their expanding operations," said Kurien Jacob, AFS President and Chief Executive Officer.
About Advanced Foodsystems
Advanced Foodsystems is a leading provider of fully integrated, end-to-end business software solutions engineered exclusively for food distributors and processors. Since 1985, Advanced Foodsystems has delivered innovative, comprehensive and user-friendly solutions designed to reduce costs, increase efficiency, streamline internal processes and assist in regulatory compliances. Solutions available include complete distribution and financials, vendor rebate tracking, warehouse management, web order management, supply chain management, eCommerce, business intelligence, processing, and mobile sales & delivery products. Second generation, Windows-based products are database and platform independent while character-based solutions are also available. For more information, please contact AFS via email at info@afsi.com by phone at (602) 522-8282 or visit us on the web at www.afsi.com.
Media Contact:
Advanced Foodsystems
Mark Skoog
(602) 443-4241
mskoog@afsi.com