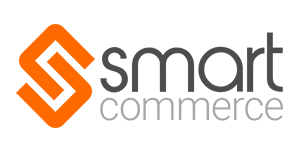 SmartCommerce Acquires Basketful Co. to Expand Contextual Commerce, Accelerate Full-funnel Commerce Visibility and Enhance Category Insights
As Consumers Continue to Build Omnichannel Behavior, Basketful Acquisition Adds Category Breadth and Broad Visibility to SmartCommerce's Industry-Leading Click2Cart® Portfolio
NEW YORK – October 11, 2022 – SmartCommerce, a leading provider of data-centric, AI-assisted SaaS solutions for Consumer Packaged Goods (CPG) and adjacent industries announced today the acquisition of Basketful, a growing provider of in-context eCommerce optimization tools and data-driven category/channel insights. This is the second acquisition completed by SmartCommerce, following its recently announced acquisition of Myxx, Inc.
"When brands make it easy for consumers to get what they want, Marketing doesn't have to be a spending treadmill – it can instead build a connected audience that is an annuity for a brand. Basketful brings strong reach and visibility tools that help make Marketing work both harder and longer for CPG and FMCG brands, and we're thrilled to be able to bring more of those to our clients," said Jennifer Silverberg, SmartCommerce CEO.
"Basketful's mission has always been to make it easier for consumers to find and buy the things they need. Our tools combined with SmartCommerce's broad reach and deep data capabilities will accelerate fulfillment of that mission," noted Eugene Burd co-founder of Basketful.
Basketful cofounder Jim Lesch added, "Consumers amplify the messages that matter to them, and filter the ones that don't – so effective marketing requires getting the right message on the right product to the right consumer at the right time and in the right context – and our tools and insights engine combined with SmartCommerce data and reach will help accelerate that for CPG brands."
The companies have already begun integrating technologies, and SmartCommerce will begin providing enhanced services to clients in Q4 this year.
"We're incredibly excited about how Basketful and Myxx technologies extend SmartCommerce capabilities to help our client brands unlock massive short and long-term growth opportunities in this increasingly consumer-centric marketplace," added Silverberg. "The resulting portfolio is a comprehensive catalyst for client brand growth."
About SmartCommerce
SmartCommerce's industry-leading technology platform ingests and optimizes real-time data, including product availability, location and pricing for millions of CPG SKUs, enabling SaaS (single-code, multi-tenant) solutions that dramatically accelerate eCommerce for brands and their retail partners. The company's Click2Cart® platform is used by top CPG brands and their agencies to enable consumers to save/cart products from any digital impulse point such as ads, social media, influencers' platforms, emails, websites, and product packaging, into carts of a network of over 1,000 retailers globally. SmartCommerce recently announced that consumers have used Click2Cart links to drive over $3 billion of products into carts in the last 12 months. The company brings together deep data and eCommerce experience from several former leaders of Channel Intelligence (acquired by Google in 2013) and is backed by Argentum, a New York-based growth equity firm recently named in the Inc.'s Founder-Friendly Investor list for the third year running. To learn more about the SmartCommerce Click2Cart technology, please visit: www.smartcommerce.com.
About Basketful
Basketful's mission to "simplify grocery shopping, allowing consumers to save time and money" has driven the company's development of smarter digital shelves – largely via contextual commerce from compelling starting points like recipes – that consumers use to quickly turn brand inspiration into reality. The company also helps brands leverage their resulting consumer behavior data to identify and unlock high-growth marketplace opportunities – helping drive incremental growth for some of the world's largest CPG brands. Hennepin Partners acted as the exclusive financial advisor to Basketful.