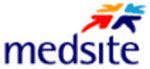 WebMD Completes Acquisition of Certain Businesses of Medsite, Inc.
WebMD Health Corp. WBMD, the leading provider of online health information services to consumers and physicians, today announced that it has completed the previously announced acquisition of the interactive medical education, promotion and physician recruitment businesses of Medsite, Inc. (http://www.medsite.com).
Medsite provides end-to-end physician e-detailing services, including program development, targeted recruitment and online distribution and delivery. The acquisition will enable WebMD to provide its pharmaceutical and medical device customers with an expanded set of online solutions that will help increase the sales efficiencies of their own direct detailing efforts.
WebMD paid $41 million in cash at the closing of the acquisition. The purchase price is also subject to customary post-closing adjustments.
About WebMD
WebMD Health Corp. WBMD is a leading provider of health information services to consumers, physicians, healthcare professionals, employers and health plans through our public and private online portals. WebMD Health Corp. is a subsidiary of Emdeon Corporation ("HLTH").
The WebMD Health Network reaches 30 million visitors a month through its leading owned and operated health sites that include WebMD Health, Medscape, MedicineNet, eMedicine, eMedicine Health, RxList, and theHeart.org.
All statements contained in this press release, other than statements of historical fact, are forward-looking statements, including those regarding: the amount and timing of the benefits expected from the transactions referred to in this press release; future deployment of applications; and other potential sources of additional revenue. These statements are based on WebMD's current plans and expectations and involve risks and uncertainties that could cause actual future events or results to be different than those described in or implied by such forward-looking statements. These risks and uncertainties include those relating to: market acceptance of WebMD's products and services; WebMD's ability to form and maintain mutually beneficial relationships with customers and strategic partners; and changes in economic, political or regulatory conditions or other trends affecting the healthcare, Internet and information technology industries. Further information about these matters can be found in WebMD's Securities and Exchange Commission filings. WebMD expressly disclaims any intent or obligation to update these forward-looking statements.