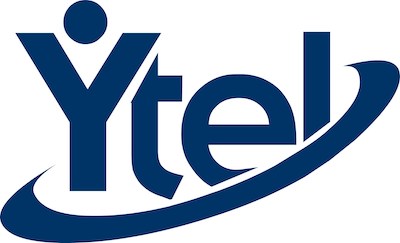 Ytel Raises Growth Equity from Argentum and Marwit Capital
Foothill Ranch, CA — November 29, 2016 — Ytel, a leading provider of contact center software and embedded real-time communications solutions, announced today it received a significant investment from Argentum and Marwit Capital. The investment will be used to expand sales, marketing, and engineering efforts to support Ytel's rapid growth and continuing solution innovation.
Founded in 2012, Ytel is a Registered Telephone Carrier and powers Contact Center Software (Cloud Contact Center), a Tier 2 SIP network (sipPro), and an API (message360) for web-developers to programmatically enable voice, text, email, and direct mail within any web application. Servicing midsize and Enterprise businesses worldwide, its solutions support billions of business-critical communications each year.
"We have always invested heavily in our solutions and team," said Nick Newsom, CEO at Ytel. "This financing allows us to take that support to another level and enables us to create more value for our customers. We took our time and found the right partners, and now we are able to make strategic moves to gain exponential market share in each vertical we service."
"Ytel is an innovative cloud communications company with applications that enable businesses to enhance client engagement and increase customer success," said Dan Raynor, Managing Partner of Argentum. "Nick Newsom is exactly the type of entrepreneur we love to back. He bootstrapped Ytel through five years of rapid and profitable growth and is now looking to expand upon his company's success through accelerating product development and increasing sales and marketing activities."
"The area of cloud-based communications is a huge and rapidly changing market requiring nimbleness and continual innovation. With the recent launch of message360, Nick Newsom and his team at Ytel are in an excellent position to deliver the next generation platform and we are pleased to join them as partners," said Matthew Witte, Marwit Managing Partner.
In connection with the investment, Daniel Raynor and Matthew Witte have joined Ytel's Board of Directors and will provide strategic guidance.
About Ytel
Ytel® specializes in cloud-based B2B communications solutions, powering modern communications through voice, text, email and direct mail. Its SaaS-based offerings include Cloud Contact Center®, message360°®, and sipPro™. Ytel supports billions of outbound and inbound interactions, on a company owned network, for the primary purpose of increasing revenue and maximizing efficiency for clients. (www.ytel.com)
About Argentum
Argentum is a New York-based growth equity firm that supports entrepreneurial owners in building industry leading companies. The firm partners with management teams of companies with revenues of $5 to $25 million to provide capital to accelerate growth, fund acquisitions or generate shareholder liquidity. Since raising its first fund in 1990, Argentum has invested in over 80 companies and supported nearly 200 add-on acquisitions in technology, healthcare and other high growth service sectors. (www.argentumgroup.com)